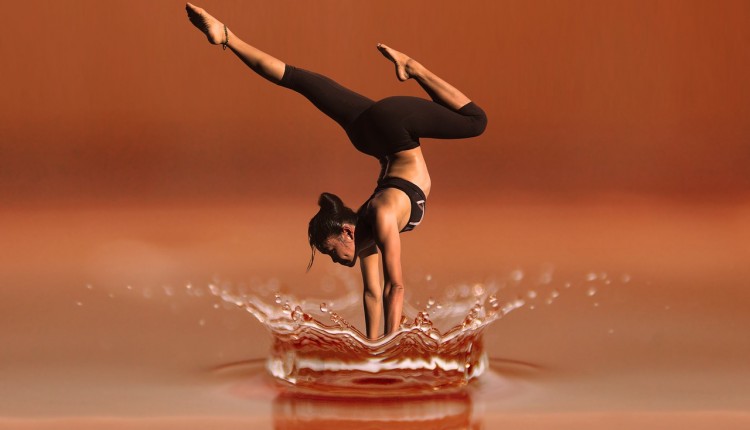 5 Situations in Life that Tell You the Importance of your Health
Thinking of health insurance is like thinking of how life is unpredictable, and there is no way of knowing when a tragedy might strike. But, our health faces serious concerns in today's age because of the hectic life, increase in pollution levels, contaminated food, and other detrimental factors.
Although life expectancy has increased, the amount of diseases affecting people, especially the younger generations has equally increased. Moreover, it is not just about fatal calamities; even normal incidents turn out to be big ones, affecting our health in serious ways.
There are few situations which remind us the importance of healthy lifestyle. However, many we do not face often, but whenever we do, we certainly curse the time not spent exercising.
Slippery Floor Slips and Falls
People who live on, work at, and visit a property, can drop and spill things from time to time, and do not always pick up after themselves. Hence, floors become slippery, cracked, or worn and ground can become broken, loose, or unusually slippery.
A very common kind of accident is slipping on a slippery or otherwise wet floor, ground, or stair, or tripping over something on a floor or the ground. Such accidents can become a cause of injuries related to the spinal cord, fractures and so on. Although, avoiding such accidents is difficult, but taking a precautionary measure is a must.
Catching A Train
Going on a train journey with ample luggage can be a difficult one, whether it is a long-distance journey or a short one. Moreover, on the top of that, if you are running late, imagine the pain of finding the right coach while dragging the heavy luggage behind. It could be risky. If you have experienced this situation before, you will not attempt to indulge in one, again. It is better to leave a train than to risk your precious life.
Adventure Activities on a Vacation
Everyone's idea of the perfect gateway may not be relaxing by the beach or marvelling at mountain peaks. If holidays are synonymous with adventures for you, you might need to pay a little more attention to your health.
Yes, extreme activities are increasingly becoming popular among individuals, who plan holidays with the sole purpose of experiencing sports like bungee jumping, parasailing, and mountaineering, just to name a few.
However, even a minor mistake or fault during such activities can prove to be life-threatening. Imagine the trauma if the parachute does not work as per its intended use. In a split of a second, your whole life can flash in front of your eyes, making you realise the importance of your health.
Loss of Income Due to Illness
If you find yourself unable to work due to illness, often it may lead to a deduction from your salary. If you have to stop working because of an injury, illness or disability, it will affect your finance, as you lose your monthly income. Such incidents help you understand the need to remain healthy, for yourself and your dependents.
Playing With Your Kids
Kids crave time with parents. Hence it is essential that you find time to spend playing with your kids on a regular basis. When you play outdoors, some fun activities to indulge could be:
Throwing balls
Pushing kids on swings
Going on a hike around the neighbourhood
Taking a nature walk in your backyard
Although these activities sound relaxing, a small accident can change your life within seconds. What if you meet with an accident while trying to fetch a ball on the other side of the road? It could become a difficult situation for your family, both emotionally and financially. Also, if you get injuries in an accident or disabled, the treatment costs could be unaffordable considering the rising medical expenses.
Health Insurance Plans
The medical costs associated with treatment are an all-time high. Bearing such exorbitant expenses is difficult for a common man. Having adequate health insurance plans can prove beneficial in such times. Such plans pay for the medical costs incurred in treating any ailment and thus protects our finances. Yes, health insurance plans have become the need of the hour. Here's why:
The current sedentary lifestyle including our hectic schedule has increased the occurrence of lifestyle diseases. Illnesses like diabetes, hypertension, lung conditions, stroke, are affecting younger lives nowadays. Stress-related hypertension is taking its toll on individuals working in corporate offices, who have no idea how unhealthy they are until something serious happens. It is therefore imperative to insure oneself with appropriate health insurance plans timely.
You may have heard stories about how people were caught unaware when they or their family members had a heart attack or were diagnosed with Cancer. Such critical illnesses can be life-threatening and can impact your finances profoundly. Additionally, if you suffer from any of these critical illnesses, it may lead to loss of income and create financial insecurity in the family. You may end up paying the medical expenses for treatment and draining your savings. To avoid hampering lifelong savings, health insurance plans like critical illness insurance plans can help combat financial shortcomings for medical treatment.
Protecting and safeguarding your family's future with a health insurance plan is a meagre price to pay compared to the benefits offered. So if you have been postponing health insurance purchase thinking that you won't need it, perhaps it's time to think again and act.
Also, buying health insurance plan early can make the deal sweeter with – lower premium and coverage to existing illnesses.