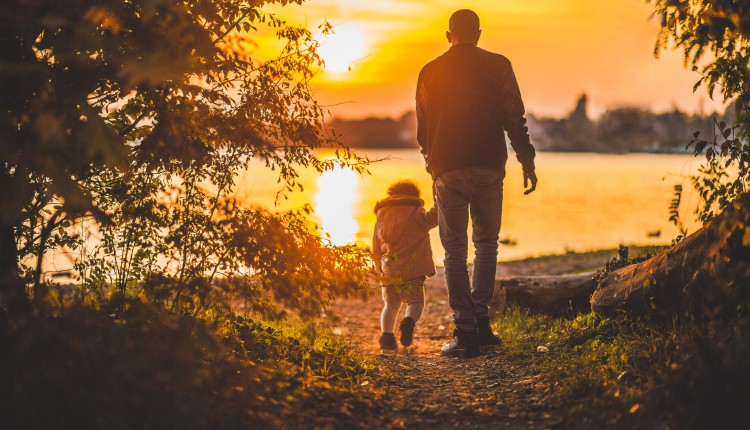 Best Father's Day Gift Money Can (or Can't) Buy
Father's Day is around the corner. So is the time for a suitable gift to say 'thank you' to the hero of your life.  There are plenty of options too, ranging from lifestyle products to holiday packages. But, apparently, many of them you have either gifted already or he simply has them all.
So what else, what is the next best thing you can pull out of your Pandora's box, that will be equally surprising and pleasing at the same time? Perhaps it's time to think a little deeper…
Use Your Childhood Memories
Go back to the time when small things commanded huge value in both your lives. It's amazing how we may not remember dad buying the first vehicle for us,  but we do remember when he cheered us up in a school basketball match. Or when he took us out on a small road trip for an ice-cream after a bad result and facing mom's fury.
You may be wondering, but these are the small things that matter far more in life. All those moments, spent together doing something silly, stay etched in our memory forever.
Why not live one such moment again with your dad this Father's Day?
What Can You Do?
Obviously, when you have come this far planning and plotting to surprise your man of life, you'd want a foolproof plan. However, there are plenty of options, and the best way to make the most out of these options is to just let them come as they may and enjoy the hell out of them. Of course, don't leave your dad behind.
So here are some suggestions on what to look forward to:
Start your day early
Wake-up your dad
If you live in a city, start your bike or car and go to the vantage point from where you can watch the sunrise together
Drive around and look for some street food/ local dhaba for morning breakfast
Book movie tickets (or movies) if you have a vintage favorite (dad's favorite)
For dinner, book for a five-star treatment at the best hotel in the city
Or, arrange for a dinner date with the love of his life (and then crash the party when they are about to finish)
There are plenty more we can go on suggesting. But the most important part of the deal is to keep it natural, and not force anything. Even if you are unable to do a lot, everything you do will still be more memorable.
Start a New Routine
For our parents, with age health is the biggest concern. Especially dad's who are retired, face lack of activity through the day. They need to spend some time each day exercising and focusing a little more on their health each day.
So, why not start a new routine this Father's Day? Start the day jogging with your dad.  The best time for it is in the morning. However, evenings can work too. Just make sure you can follow the routine. Accompany your dad to the jogging track, the gym or the yoga class, work it out together.
Make a Difference This Father's Day
There are still plenty of options unless you have already thought of these and bought. And these are not those options where you only spend money. These are ideas where your gift offers more freedom to your dad. Here are few ideas for you to consider:
1. Money in Wallet
Nowadays, almost everything is available online. You can buy anything from vegetables to household goods online.  Bill payments have already been popular online. But the generation of our parents has been skeptical of using the technology, and still prefers hard cash.
You gifting money-filled wallet to your dad can be the final hit to break this technology barrier. Teach him how to use it and buy things sitting at home without slugging it out in the market.
2. Deferred Annuity Plan
Deferred annuity plans from life insurance companies are meant to turn a lump sum investment into regular monthly income. But, as the name suggests, this monthly income will start after few years.
This way your gift not just offers and immediate gratification, but offers a long-term safety net and income for your dad. Plus, even if he is retired and already has pension flowing in, he will need additional money few years down the line. Thus, your gift comes in handy.
3. Health Insurance Plan
When we are talking of investments, how can we forget health insurance?
While those of us working with corporates have group health insurance plans to cover emergency healthcare costs, our parents may not. Especially if your dad is retired, chances are he does not have an active health insurance. This can be unsafe for his investments, in case he faces a medical emergency.
So, why not gift him one this time? Depending on his age, you can buy the health insurance plan more suitable for his and your mom's needs. You may need to opt for a senior citizen health insurance plan if your dad is above 60 years of age.
Additionally, the premium you pay for this health insurance plan also gives you additional tax savings under section 80D.
Whatever you plan to do this Father's Day, make it last longer. Choose something more valuable than accessories and equipment you have been gifting him all those years. The man who sacrificed a lot to get you where you deserve more of your love and attention.