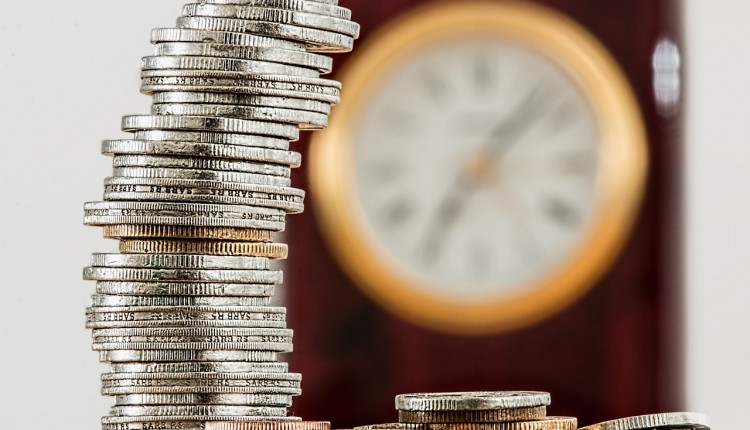 Major Highlights of Latest Union Budget 2018-19
Major highlights for individual taxpayers and small businesses in the latest Union Budget of 2018-19.
The latest Union Budget by the Fin. Minister Arun Jaitley has somehow struck the right chords for almost every priority segment. This budget, after a very long time, seems to be finally petting the taxpayers. And by taxpayers, I don't mean just any taxpayer, even a dishonest taxpayer is paying some taxes. In fact, Arun Jaitley, for the first time in Budgetary history recognised that the salaried are the most honest taxpayers. These are the honest taxpayers, whom the current budget incentivises.
The incentives for the taxpayers are not just with concessions but real measures to make them feel better off than the tax evaders. Let's see the overall highlights of the latest Union Budget 2018-19:
Aiming for the Employed
Previously the union government had announced the following schemes to help the newly employed. While these incentives stay, there are few more that have been added:
A contribution of 8.33% (now increased to 12%) of Employee Provident Fund (EPF) for new employees by the Government for three years
A contribution of 12% to EPF for new employees for three years by the Government in sectors employing a large number of people like textile, leather and footwear
Additional deduction to the employees of 30% of the wages paid for new employees under the Income Tax Act
The launch of National Apprenticeship Scheme with stipend support and sharing of the cost of basic training by the Government to give training to 50 lakh youth by 2020
A system of fixed-term employment for apparel and footwear sector (now extended to all sectors under the latest Union Budget)
Increasing paid maternity leave from 12 weeks to 26 weeks, along with provision of crèches
Women Only Line in Latest Union Budget
The minimum compulsory deduction of PF from the salary of women employees has been reduced to 8% from 12% or 10%. This reduction aims to increase their take-home salary. Also, there is no change in the employer's part of the contribution to women employees' EPF.
Boost to Cutting Edge Technology
Finance Minister also recognised the latest cutting-edge technologies which are shaping a new era of innovative solutions. For example, AI & ML (Artificial Intelligence and Machine Learning), 3D printing, IoT (Internet of Things), etc. He proposed efforts for promoting R&D in these technologies within the country under Digital India and Start-up India initiatives.
In addition to these technologies, digital has been on the forefront again with a doubled up allocation of Rs. 3073 crores in 2018-19.
Aadhaar for Business & Enterprises
Perhaps a natural extension for Aadhaar initiative. Unique IDs, similar to individual Aadhaar, will be allocated to every enterprise in India.
PSU IPOs Rains Predicted in 2018-19
Another round of PSU IPOs may be on the line with the announce of the divestment target of Rs. 80,000 cr. in the coming year.
Boost for Start-ups & Foreign Investors
Hybrid instruments are coming. The government will be forming policies for hybrid instruments to promote foriegn investments in start-ups and venture capital.
Relief for Salaried Taxpayers
The latest Union Budget announces a standard deduction of Rs. 40,000, replacing the exemptions provided for transport allowance and miscellaneous medical expenses. However,
The transport allowance exemption will continue for the differently abled taxpayers
Also, medical reimbursement benefit for hospitalization expenses will continue for all employees
The standard deduction also relieves pensioners to some extent as they do not enjoy any allowance.
Relief for The Elderly
The interest income from savings accounts, fixed deposits and recurring deposits of banks and post offices will now be exempt up to Rs. 50,000. Also, no TDS will be deducted from such income.
Health Insurance Premium Limit Increased
The limit of deduction on the health insurance premium or general medical expenses for the senior citizen has been raised to Rs. 50,000 from the earlier Rs. 30,000 under section 80D. Also, the deduction for medical expenses on the treatment of any critical illness has been increased to Rs. 100,000 for all senior citizens under section 80DDB.
Pradhanmantri Vaya Vandana Yojana Extended
The pension scheme with a guaranteed return of 8% p.a. has been extended until March 2020 with an increased investment limit of Rs. 15 Lakh.
Capital Gains Tax on Stocks
The long-term capital gains from stock investments will attract tax at a rate of 10% if it exceeds Rs. 100,000. However, all capital gains up to January 2018 will be exempt from this calculation. Meaning, even if the share has been bought before 31st January 2018, it'll be assumed bought on 31st January at the highest price for the stock on this date.
Any capital gain over the price on 31st January 2018, will be taxed at 10% without indexation if it is a long-term capital gain (share sold more than 12 months from the actual purchase date). The short-term capital gain tax, though, has not changed.
Additionally, the distributed income from an equity mutual funds will also attract tax at 10%.
Cess Increased
The "Health and Education Cess" of 4% will replace the existing education cess of 3%.
One Down Rest Up
Mobile phones, imported goods (not exempted from Education Cess) and televisions will see a tax-induced price increase. The cashews, however, may see a slight drop, with customs duty on raw cashews reduced from 5% to 2.5%.
All in all, the latest Union Budget seem to be trying a very precarious balancing, between reforms and a fast growing economy. However, some changes and focus to push the education sector reforms by attracting the talent and providing incentives for R&D are welcome move towards a solid future.