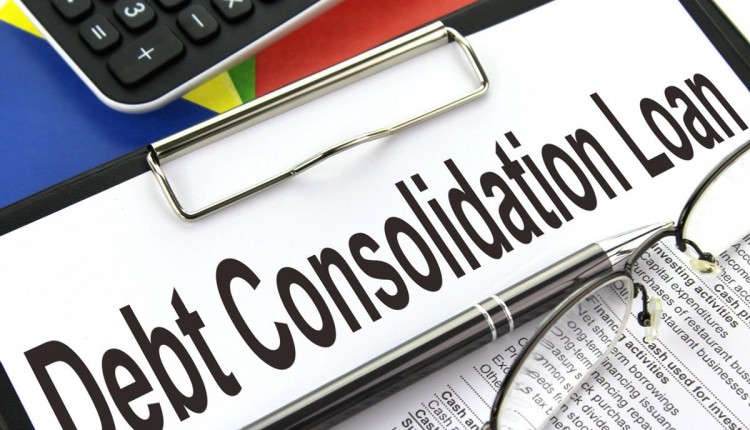 How I Repaid My Credit Card Dues With Personal Loan
Credit cards, the plastic genies, which grant us immediate cash help, but penalize heavily if we fail to repay in due time. Credit cards are very useful but dangerous financial instruments, which should be used cautiously. At times, however, it may be impossible to avoid dangerous transactions on your credit card.
Something similar happened to me last year, but I figured out a less expensive way to get out of it. But first "the dangerous transactions."
What Kind of Transactions Should You Avoid on Credit Card?
Although this list can stretch for miles, we will limit ourselves to only those transactions which can cause you to incur heavy charges, and which you can avoid. You should avoid:
Using credit card for very large purchases
Using credit card up to the brim without any surety that you will have sufficient income next month to repay everything
Paying only the minimum payable amount on a credit card bill
A credit card is an instant credit machine, which can be useful in emergency situations. Also, a credit card allows you certain discounts and payback points which you earn on every purchase.
Using a credit card for day to day transactions and regular household expenses is simpler and easier to manage. Since your household budget rises slow your credit card expenses will remain in manageable limit longer.
Emergencies and Credit Card
As it happened to me, I met with an accident where my car got completely wrecked. Though it was repaired with the help of cashless facility. Even after insurance, it cost around Rs. 1.5 Lakhs on my pockets to start running again. Since I did not have ready cash available at the time, I ended up using my two credit cards.
Here's the list of charges credit cards levied on me afterward:
| | CC 1 | CC 2 |
| --- | --- | --- |
| Total Card Limit | 150,000 | 100,000 |
| Remaining Balance at accident | 70,000 | 85,000 |
| Total Car Repair Expenses Paid | 70,000 | 80,000 |
| Annual Rate of interest on CC Dues | 24% | 32% |
| My Repayment Limit in One Month | 50,000 | 50,000 |
| Total unpaid amount | 100,000 | 50,000 |
| Interest Charged Next month | 6575.34 | 4383.56 |
How to Calculate Your Credit Card Interest?
This is an obvious question for any one. Even though I know now, I did not even know what interest the cards are charging on my outstanding amount. The formula used by credit card providers for dues calculation is as follows:
Finance Charge or Minimum Amount Payable = Outstanding amount × Annual Rate × Number of Days for Outstanding Credit) ÷ 365
Usually, the credit card firms state the rate per month. In the case of monthly rate multiply it with 12 to get the annual rate.
What Happened Next?
After the first month of the bill, I cleared as much as I could. Even then, one of the credit cards remained out of balance, and since I did not know that the rate of interests is different on both cards, I repaid both equally.
The result was extended financial suffering. I would have to bear the charges for couple more months before I could repay the whole due amount. All this while I'd be cutting down on my regular expenses and trying to live below my means.
Only there's a big risk, "What happens if another emergency strikes?"
Another Emergency
Just in the second month, as I felt relieved that our tight financial budgeting will help us through within next two months, my dad had to be hospitalized. Big mistake I did not buy a health policy for him, so everything has to go through my pocket. Again, credit cards offered immediate sustenance.
The charges will now start eating into our regular long-term savings if we did not do something soon.
The Solution
The only way to solve this problem and lighten our burden was through reducing the interest amount and rate on credit. I applied for a personal loan of Rs. 2,50,000 (total credit limit of both the cards). Also, I needed the loan quick and so went for an online personal loan from instead of a bank.
Although I wanted desperately to repay this loan as quickly as possible, I settled on an 18-month period for repayment of this loan.
Table 2: Comparing six months of CC payments with 18 months of Personal Loan
| | CC Dues | Personal Loan |
| --- | --- | --- |
| Loan Amount | 250,000 | 250,000 |
| Interest charge | 27.2% | 11.5% |
| Monthly Payment | 50,000.00 | 15,187.51 |
| No. of Months of Payment | 6 | 18 |
| Total Interest Paid | 30,740.06 | 23,375.18 |
Credit card payments are way too high over personal loan interest, even when I repaid the personal loan over a period of 18 months.
Again, when this happened, I had no idea how much money I'd save. I just had one logic, and that was to get a cheap personal loan and repay the credit cards in full.
Let's consider a hypothetical scenario where I can get a personal loan for just six months. Though it is highly improbable, but just to prove the difference it makes on your pocket. I could've saved a lot more money if I would take the personal loan for the same period as a credit card. See the table below:
Table 3: CC Loan Vs. Personal Loan, cheaper in every sense
| | CC Dues | Personal Loan |
| --- | --- | --- |
| Loan Amount | 250,000 | 250,000 |
| Interest charge | 27.2% | 11.5% |
| Monthly Payment | 50,000.00 | 43,075.34 |
| No. of Months of Payment | 6 | 6 |
| Total Interest Paid | 30,740.06 | 8,452.06 |
A comparison of Credit Card draft and Personal Loan. The personal loan comes out to be cheaper alternative whichever way you turn it.
The CC interest is the weighted average of interest charged on both cards. Total interest paid is higher as credit cards were in use every month for additional expenses. Remember we were on a tight budget, so cash was already low.
Thanks to the online personal loan I would pay even less than Rs. 50,000 each month, so I could also take care of household expenses better.