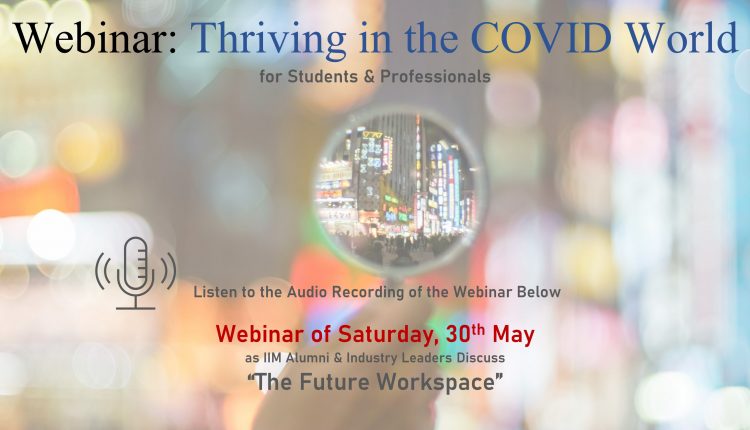 Thriving In the Post COVID World: Future Workspace
Every trend, every big event whether natural or manmade has a tipping point. Consider natural disasters, epidemics, fashion trends or even marketing. While many of us have been taught that change happens over a long time, studies on epidemics and major fashion trends point to a missing variable. A phenomenon in the trend of the event that no variable can fully explain.
I'd like you to remember the times before coronavirus. We would observe a similar routine if not daily at least weekly. Our parents would prepare to go to the office in the morning, we would prepare to go to school or college.
Almost every day between a specific time of the day, thousands of people would leave a patch of real estate (that is homes) and occupy another piece of real estate (consider roads) in order to reach another patch of real estate (that is offices & business places). Not the most efficient use of the limited real estate but it worked.
Work from home had been into existence for a very long time. In fact, it did become a growing trend about a decade ago. But somehow, somewhere, both people and managers had to give in, mostly saying that it is not productive enough (managers) or being too stressful (employee).
Could this be the tipping point? Can COVID-19 change the way we work and how we spend our days?
Before we get deeper into the discovery, let me repeat the ground on which we stand today. Few things have visibly changed, while others are still pretty much the same.
What has changed?
For the most part "Cultural Etiquettes"
Micro Work Environment / Staffing
What has not changed?
Governments
Public Servants
Economic Interests
Economic Capacities
Economic Capabilities
Courts & Judiciary
Legislation & Velocity of Legislation
Public Interest
Key Questions in the Webinar
Do you think firms and businesses will need dedicated offices to work efficiently?
The general view is divided equally on the matter of the need for real estate. However, everyone agrees that the present need of a separate commercial real estate is bound to take a hit. As organizations are forced to formulate guidelines for managing a remote workforce. Cost factors coupled with success in performance management can actually drive companies to become frugal with real estate usage.
The fact remains that optimizing commercial space use goes to benefit both employer and employee. As employers save on the cost of infrastructure maintenance and purchase, the employee gets to save on transport and commutation. The new infrastructure also includes the use of IT assets as work from home usually demands workers to use their own devices and networks.
With BYOD (bring your own device) becoming the new norm we come to our next question.
How important do you think data security will be for businesses in the new workplace environment?
Data security gathers new precedence with the remote workforce. But the face of data security changes from a secure infra to a secure platform. As Paritosh points out that, this will mean new emphasis on cloud infrastructure. Skills and proficiency in operating cloud applications to the full will be added advantages for the workers.
And while we are on the question of technology that is what we want to address next.
Which Technologies would be the game changer?
The technologies we are looking at in the future workspace management will include:
Data analytics
AWS and other Cloud technologies
No-touch Gate management technologies like face recognition
Proficiency with network technologies and platforms
Automation technologies
Since the emphasis is going to be on digital, awareness of the platforms which enable safe and efficient working conditions would be an added advantage for the new workforce.
Changes in Consumer Behaviour
With the new rules, getting new customers also becomes difficult as you can no longer rely on personal rapport which came with face to face interactions. Thus, changing even the behaviour of these roles which were the mainstay of the majority of businesses.
With this dramatic change or rather lack of better choices we land on to our next topic. Another sprouting trend that is visible is the symbiotic relationship some corporations have discovered. Such relationships will grow and expand to small and medium scale businesses as well.
As Paritosh points out that customers are looking for a faster transition to digital, which means, they would want a single point of contact to take care of everything. Symbiotic relationships based on mutual and shared value addition would help smaller businesses a lot in catering to this new demand.
Personal & Corporate Branding
Since remote meetings are the way forward online presence becomes too important to ignore. Although large corporations had realised the value of positive online presence, small businesses and individuals now need to adopt the same principles.
As a professional, your social media 'engagement' will speak for you. Thus, whatever you are posting, commenting and whoever you are following on social media becomes your brand. That may sound like a good excuse to create artificial personalities way different than the reality.
But, as Monica suggests, it will be detrimental for an individual to move ahead, if his different social presence is incoherent. Honesty, integrity and presentation in remote interactions will have to match those on social channels. So, no, if anyone is thinking of moving ahead without being true to their persona will find it very difficult to get anywhere.
As students or professionals looking to thrive in the new world, you should focus on the following activities. Keep in mind that these activities will reflect your personality over time. So keep in mind the brand you want to be in the near future:
Video blogs
Articles
Linkedin Engagements
Comments on the posts of people you follow on facebook, Linkedin or Insta (different industries may focus on different SM platforms)
Personal Website would be an added advantage
New Work Culture & Appraisals
The COVID-19 changes in the professional environment are continuing, and they are expected to continue for an indefinite time. This has put a lot of questions and anxiety for the professionals:
How do the employee and employer dynamics change, as we emerge out of this crisis?
What can the employees do or expect in the post-Covid world?
Is the WFH the new normal, and going to be for the future?
These are some of the questions addressed by Praveen when he spoke of the new systems and processes. Praveen says, although the dynamics now have more of remote interaction, performance will become more important than time spent. Therefore, employees should start focusing on better skills for productivity.
Paritosh seconds this view and adds that even he has taken the time to upskill his workforce to implement a wider range of projects.
Financial Markets & Global Scenario
This segment was incomplete due to technical issues with Himanshu's computer. We will update this section as soon as we have his inputs.
Speakers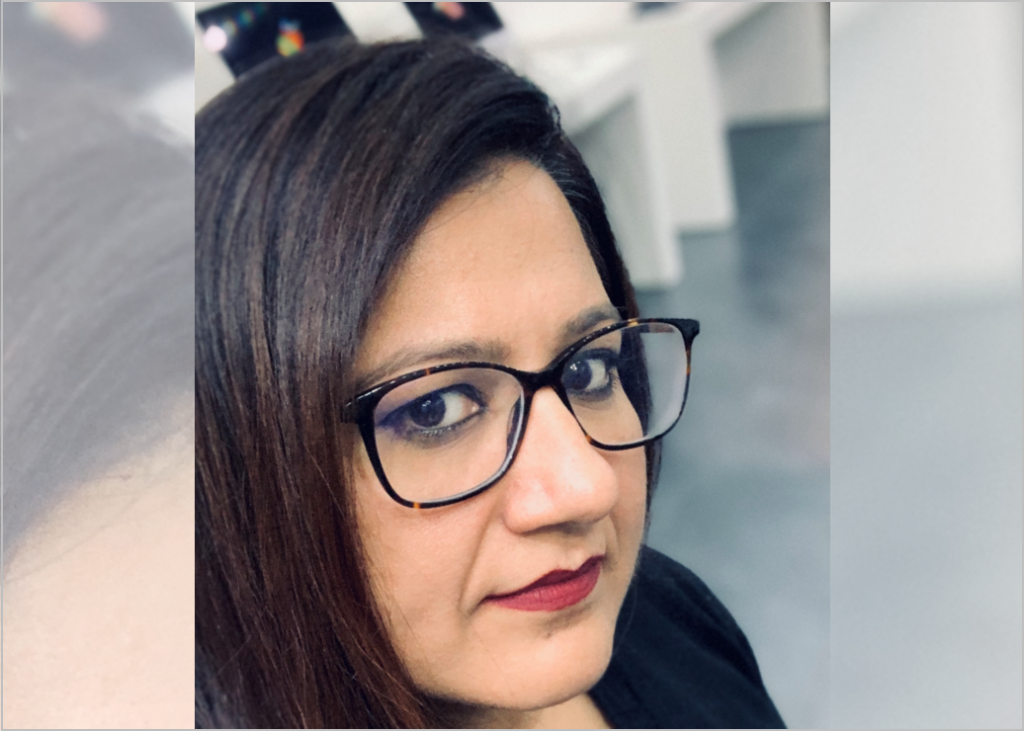 Monica Srivastava, Lead Corporate Communications, Oracle
Monca brings expertise in driving the B2B and B2C communications for renowned technology brands. Her experience during the COVID-19 period in devising the communication strategies has been crucial for the brands to communicate and engage positively with all stakeholders.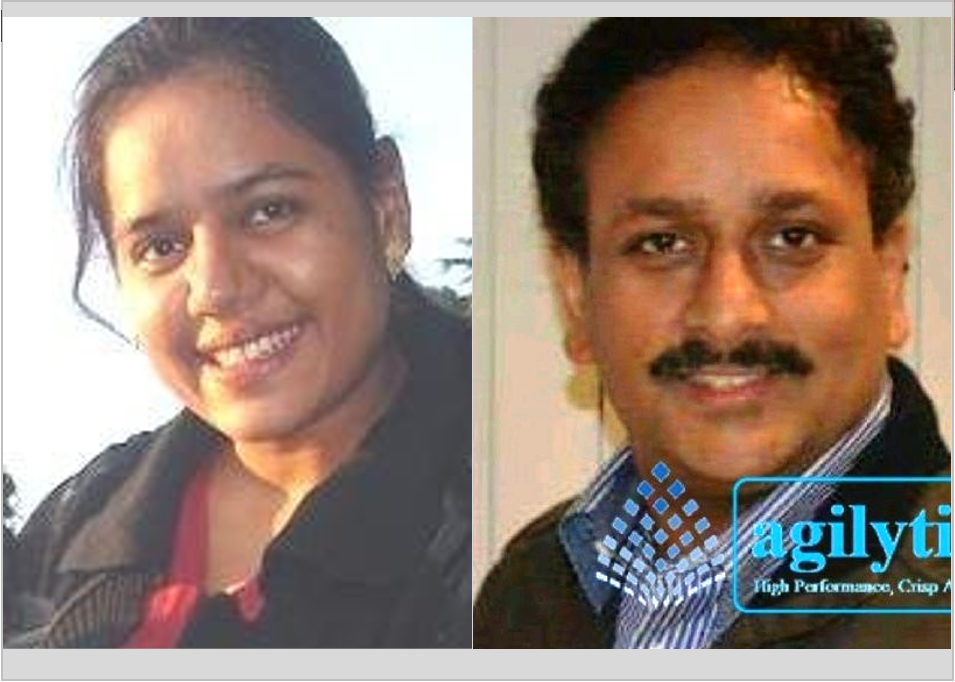 Paritosh & Charu Gupta, Founders Agilytics Technologies
Entrepreneur and technology guru, Paritosh and Charu have two decades of experience in end to end delivery of geospatial IT projects. At present, their firm, Agilytics Technologies is resolving and implementing real-world challenges into practical and state-of-the-art geospatial solutions.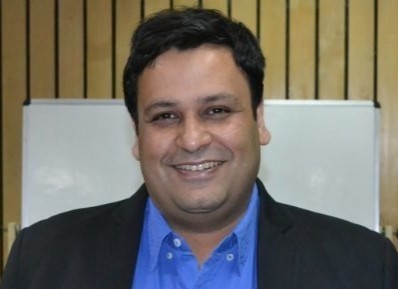 Praveen Kumar, Director, SpeakIn Communications
SpeakIn is India's largest consortium of business speakers with over 2000 speakers. Praveen has a key role in managing ongoing operations including client management, business development and new product development. His experience brings us insights on the changing environment this very active community now faces.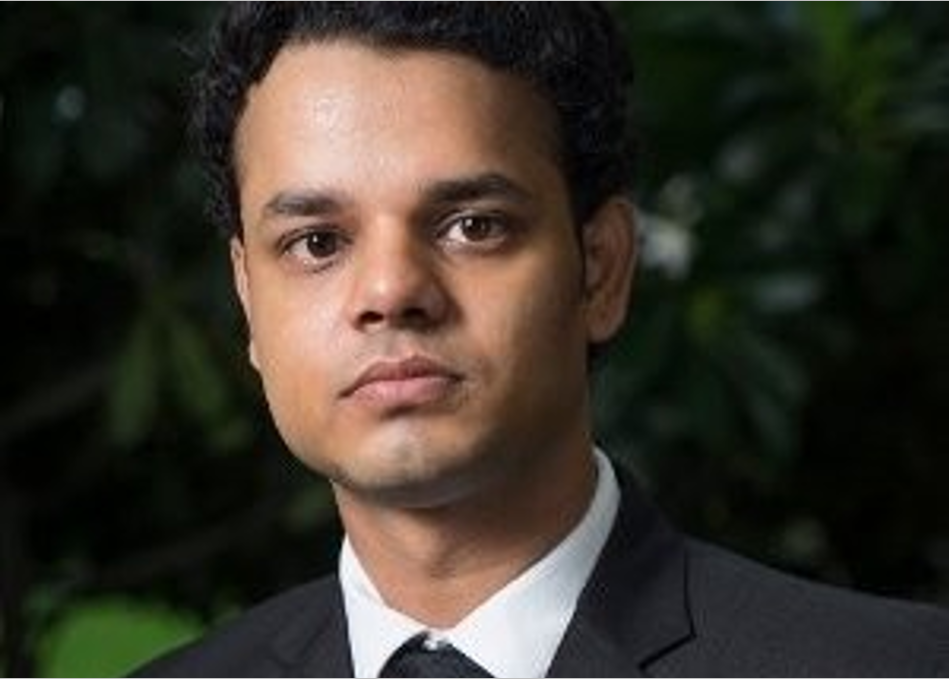 Himanshu Diwedi, Founder Director Finninja Consulting (P) Ltd.
Himanshu is a rising star in the global investment management arena. He has left a shining trail of successes through his investment acumen and ability to consistently benefit from market opportunities. Himanshu brings valuable insight from the events around the globe which affect the markets.
This webinar was brought to you in partnership with Finninja Consulting, a global investment consulting company.