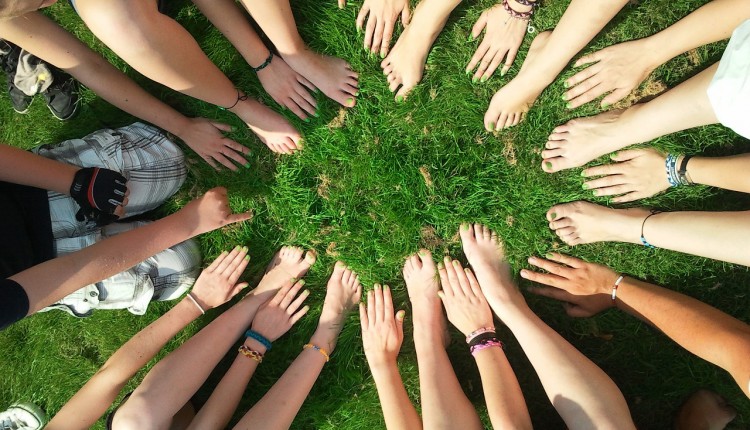 Types of Group Insurance Policies Available in India
Group insurance in India caters to the insurance needs of specific groups which are easily identifiable. One popular example of such a group is the employer-employee group. However, there can be other groups which can avail group insurance plans. Few examples of such groups: 
Travellers under a group travel plan

 

Residents of a Society

 

Customers of a specific business

 

Credit/Debit Cardholders of a single provider

 

Borrowers of a single institution/lender

 

Employee Welfare Associations

 

Professional 

Associations

 (i.e. Medical Professionals, Civil Engineers' Association)

 
More on Who Can Buy a Group Insurance Policy? 
Following group insurance plans are available in India: 
Group Term Life Insurance

 

Group Unit Linked Insurance

 

Group Pension Insurance

 

Group Personal Accident Insurance

 

Group Mediclaim/Health Insurance Cover

Workmen/Employee Compensation Insurance

 

Group Employee Deposit Linked Insurance (EDLI)

 

Group Travel Insurance
Group Term Life Cover
Group term life insurance is the group variant of individual term life insurance. That means it comes with the following features: 
Large sum as death, dismemberment or disability benefit

 

Low premium costs

 

Zero surrender, investment or maturity value

 
One additional benefit group term life cover offers over individual term life cover is that employees do not need a medical examination to be covered. Following benefits are available for employer and employees with group term life insurance:
Employers
Employees
Low Cost Employee Benefit Scheme
Financial Security for Family
Offer additional security with riders:




Critical illness cover against life-threatening diseases like cancer, heart attack


Permanent or partial dismemberment and disability cover



Additional financial security at zero additional cost
Increase the cover anytime upon promotion or salary increment of the employee
Automatic & effortless increment in financial safety (life cover) for the family as salary grows
Group Unit Linked Insurance or Group Gratuity Plans
Group Unit Linked Insurance Plan or GULP is a fund-based life insurance plan. These plans are best for covering gratuity and leave encashment payments without burdening the business books. 
These plans work in the same way an individual Unit Linked Insurance Plan works. In fact, a life insurance cover for all the insured members is automatically added in the policy. 
The plans offer a range of debt and equity-based funds to invest the premium. The invested corpus will grow over time, which employer can decide to withdraw when the employee retires or resigns. 
Benefits of group unit-linked insurance plan for both employer and employee are as follows:
| Employers | Employees |
| --- | --- |
| Meet the legal liabilities of gratuity and leave encashment payments | Timely Full and Final Settlement & peace of mind |
| Maintain separate accounts for different members (offer better benefits for employees sticking longer) | Additional retirement benefits |
| Contribute anytime and flexibility of premium amounts | Additional life cover towards family's financial security |
Group Pension or Superannuation Insurance
Group pension or superannuation insurance takes care of the retirement corpus for employees. This scheme works as an efficient alternative to the EPF or NPS schemes. The benefits of group superannuation plans are as follows:
| Employers | Employees |
| --- | --- |
| Offer retirement benefits to employees & attract better talent | Retirement security & benefits |
| Offer better benefits to employees than EPF | Tax benefits under section 80C for individual contributions |
| Tax exempt contribution | Multiple annuity options at retirement for building regular monthly income |
| Minimal involvement in management of plans with monthly contributions | Transferable at the time of leaving organization |
Group Personal Accident Insurance
Group personal accident plans are the group version of individual personal accident insurance. Employers, lenders and card issuers can offer this coverage to their employees and customers respectively. The insurance covers the accidental injuries which may result in hospitalization, permanent or partial disability and even death. 
Personal accident policy covers the individual from the sudden loss of earning capacity. The plan also provides additional security to the family as personal accident (PA) policy will pay the benefit faster than a life insurance plan. 
For example, PA policy activates as soon as the insured suffers an accidental injury. However, a life insurance plan will only set in upon the demise of the insurer. The policy can benefit both employee and employer in the following ways:
| Employers | Employees |
| --- | --- |
| Offer better employee benefits | Financial safety from accidental injuries, temporary or permanent loss of earning capacity |
| Care for employees even when they may not be able to return with full potential | Accidental hospitalization expenses covered including bone fracture |
| Single plan to cover employees at every level of pay-grade | Receive financial benefit during temporary total disability at a fixed rate per week (as per the selected policy benefits by the buyer) |
| Add or delete employees anytime through the year | Worldwide coverage with repatriation benefit (transport of mortal remains to the home city) |
Group Mediclaim or Health Insurance Cover 
Group Mediclaim or health insurance is perhaps the most popular of employer-employee benefit schemes after pension plans. Also, called employee health insurance, group Mediclaim insurance offers multiple benefits which are not available to individual health insurance plans. 
Two of the most distinct benefits of group health insurance are: 
Cover for pre-existing illnesses from day one

 
Maternity benefit cover from day one

 
Other benefits of group health insurance plans to employers and employees are as follows:
| Employers | Employees |
| --- | --- |
| Group health insurance has become a hygiene benefit to offer employees | No medical check-up required |
| One employee benefit that can extend to their families | Employees with pre-existing conditions also covered |
| Customize the cover to offer better benefits to employees | Cover for new-born babies from birth (family floater plans have a 90-day waiting period) |
| Lower premiums for larger groups | OPD and day-care expenses covered |
Workmen/Employee Compensation Insurance
All employers are liable to offer a safe and healthy working environment to their employees. However, accidents may happen at workplace and employees may suffer physical injury or even death. Especially in workplaces like factories, mining and construction, where workers need to work with heavy equipment.
Govt. Of India brought the Workmen Compensation Act, 1923 to assure the workers a helping hand in case of loss of income due to injury and to limit the employer's liabilities in such cases. This Act was later amended to meet the modern needs in 2017 and called Employee Compensation Act. 
Workmen or employee compensation insurance provides an easier way to meet sudden workplace liabilities without burdening the books for an employer. For employees and workers too, the insurance offers better benefits than offered under Workmen/ Employee Compensation Act. 
Benefits of workmen or employee compensation insurance are listed below for both employers and employees:
| Employers | Employees |
| --- | --- |
| Meet your legal obligations under Employee Compensation Act & Fatal Accidents Act | Quick financial support in case of workplace accidents |
| Stand out for vendors and contract workforce | Take care of loss of income due to injury |
| Include hospitalization / health cover as well | Better financial security for family even if working on contract or seasonal basis |
Group Employee Deposit Linked Insurance (EDLI)
Employee deposit linked insurance is a part of provident fund offering. The benefit depends on the contribution of the employee towards the provident fund. Under the EDLI option EPFO (Employee Provident Fund Organisation) offers up to Rs. 6 Lakh as a benefit upon death or permanent total disablement of the employee. 
However, with EDLI insurance policy employers can offer higher benefit amounts at a lower cost. Few additional benefits of group EDLI insurance for employers and employees:
| Employers | Employees |
| --- | --- |
| Lower cost and higher benefits | Applicable universally, 24x7, i.e., regardless of duty hours or place of accident |
| Hassle-free to manage | Transferable in case of change of employment |
Group Travel Insurance
Group travel insurance covers a traveller group against the risk of losing luggage, accidents, third-party liabilities or medical emergencies. You can consider group travel insurance as a mix of health, liability and accidental insurance. However, it is quite useful considering the trouble you can land in if you miss a flight, lose your baggage, documents or have to be hospitalized in a foreign country. 
Group travel plans are not limited to a specific group travelling together at the same time. Employers can also purchase group travel insurance for their expats who travel multiple times during the year. In fact, group travel insurance considers the number of travel days in a year for premium estimates, instead of the number of employees. 
Benefits of group travel insurance for employers and employees are given below:
| Employers | Employees |
| --- | --- |
| Single window management of travel risks for an employee | Hassle-free handling of travel emergencies |
| No minimum employee numbers needed for the policy | Covers employee's personal travel within the policy year |
For now, these group insurance plans are offering much-needed relief to large homogeneous Indian groups. Most of these group insurance plans easily double up as major employee benefit schemes. Group insurance schemes are great tools for creating financial stability among the working-class as well which would otherwise fall below the poverty line due to mishaps.
References:
Workmen or Employee Compensation Act: 

https://labour.gov.in/